HealMe, is more than just a project or a job to me, it represents my life mission.
After having healed from a serious, incapacitating, painful, and so–called "incurable" illness thanks to Naturopathy and Psychotherapy (among others), I decided to put my personal and professional experience of more than ten years of studies and research in the fields of physical, mental, and emotional health at the service of those who need it.
A physical illness is never completely disconnected from an emotional/psychic imbalance and vice versa.
This is what I have observed, time and time again, throughout my career, and my proposal is thus based on understanding ourselves and our illnesses or imbalances as multidisciplinary notions, giving us all the tools to heal, definitively and lastingly.
Studies: Diplomas and Certifications
THERAPEUTIC FASTING BUCHINGER
Germany
SPECIALIZATION IN PEDIATRIC NATUROPATHY
Sanavie Association, France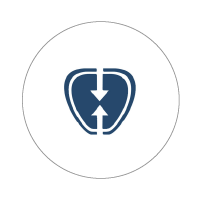 TRAINING FOR GESTALT THERAPIST
Encuentro, Centro de Estudios Gestálticos del Uruguay, Montevideo, Uruguay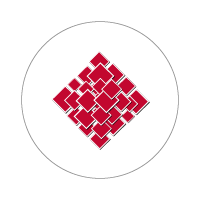 SPECIALIZATION IN "INTUITIVE AND SENSORY FOOD"
Dominique Guyaux, l'EPHE en Sciences de la Terre et de la Vie (École Pratique des Hautes Études), Professor in Naturopathy
SPECIALIZATION FOR NATUROPATHIC PROFESSIONALS
Living food, Irène Grosjean (Naturopath and Professor) and Sylvie Grosjean (Doctor, Naturopath and Professor), Paris, France. 
NATUROPATH (TRADITIONAL MEDICINE according World Health Organization)
ISUPNAT (French Training Centre of Naturopathy), Paris, France. (2 years of study)
NATUROPATHY FEDERAL CERTIFICATE FENA
French Federation of Naturopathic Schools
SPECIALIZATION IN HIGIENIST NATUROPATHY
Regènere Foundation, Level 1 and 2, France
GESTALTIC THERAPIST
IFAS (Humanist School of Gestalt), Paris, France. (5 years of study)
Enneagramme Professional Training Program
 (Centre d'Etudes de l'Enneagramme), Paris, France
What can I help you with?
Psycho-Naturopathie
Perte de poids

Arthrite/Arthrose

Diabète

Problèmes de thyroïde

Cholestérol/Hypertension

Problèmes de foie

Acné, eczéma et autres problèmes de peau

Problèmes du système digestif : gastrite, reflux, constipation, diarrhée, inflammation, colique, syndrome de Crohn, colite, syndrome du côlon irritable, perméabilité intestinale, etc.

Dépression, Burn Out

Stress, anxiété

Fatigue chronique, Fibromyalgie

Douleurs chroniques et rhumatismes

Maladies auto-immunes : spondylarthrite, polyarthrite, maladie de Hashimoto, lupus, syndrome de Crohn, syndrome du côlon irritable.

Etc...
Naturopathie pour les femmes
Infertilité

Conception et grossesse

Accouchement et post-partum

Règles douloureuses, ménorrhée, syndrome prémenstruel (SPM)

Syndrome des ovaires polykystiques (SOPK)

Endométriose

Migraines

Ménopause

Ostéoporose/Ostéopénie

Etc...
Naturopathie pour enfants et adolescents
Reflux gastrique
Hyperactivité (TDAH)
Immunité
Eczéma
Allergies
Problèmes ORL, Asthme
Etc...
La Gestalt-thérapie
Stress, anxiété

Problèmes relationnels (travail, famille, partenaire, amis, sexualité, etc.)

Définition des objectifs

Prise de décision

Burn Out, Dépression

Et plus encore...